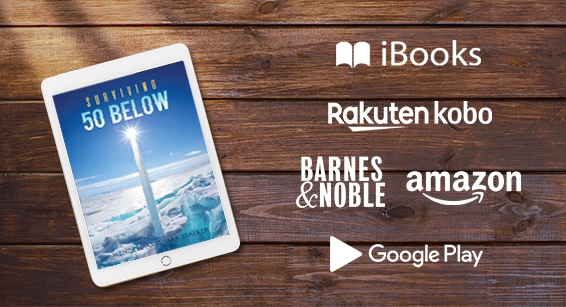 eBook Distribution
In this generation where everything runs digitally, it's only more practical to expand your book's marketability by tapping into the innovation of eBook publishing services. With its convenience, accessibility, interactive functionality, and large audience reach, the eBook industry is constantly on the loop of developing breakthroughs. Boost your audience reach and exposure with Writers Republic eBook services and together, we'll make your story happen in the virtual scene.
Illustration
Let your imagination run wild and bring it to life, even if you're not an experienced artist. Writers Republic's Illustration Service has a team comprised of brilliant and skillful artists who can pick up and interpret your pictures for you.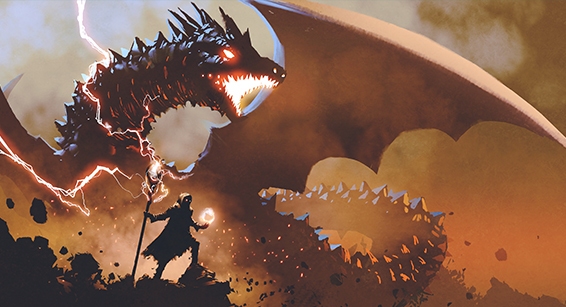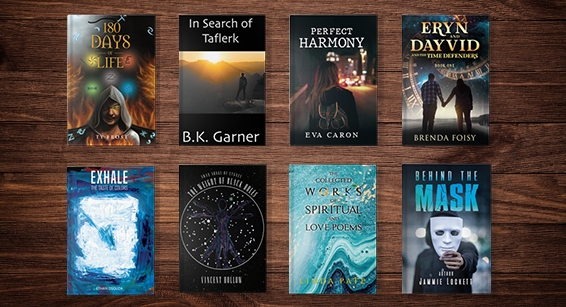 Book Cover Design
Capture your audience with the book cover first, and then with your story! Find out what all readers have in mind when they search for a book. Writers Republic's Book Cover Design gives you the freedom of choosing your preferred cover theme where you can coordinate with our design team to help you entice your readers with an exciting and inspiring book cover.
Back Cover Copywriting
So you got your readers' attention with your cover design. Pique their interest further with a good teaser. A back cover blurb will give your readers a peek of your story, a summary without spoilers. Our back cover copywriter can provide just enough details to nudge your readers to grab the book off the rack.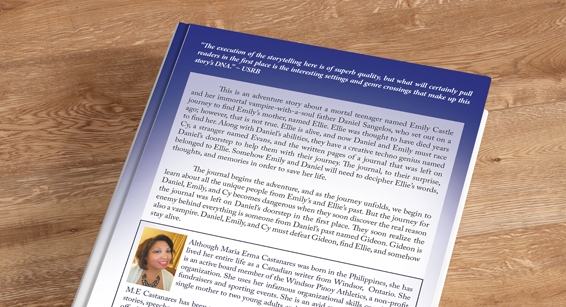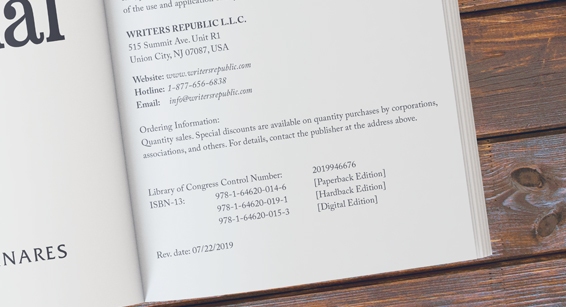 Pre-Assigned Control Number (PCN) Program
The main function of a PCN is to help your readers locate a record of your book in any literary-related organizations or groups. Acquire your preassigned control number to keep track of your book in advance for library records and for other book distribution events.
Corrections/Revisions Service
Here at Writers Republic, we aim for quality. A good book with a picture-perfect cover go hand-in-hand with impeccable grammar and punctuation. Our Corrections and Revisions Service is dedicated to polishing your book from cover to cover before it reaches the book stands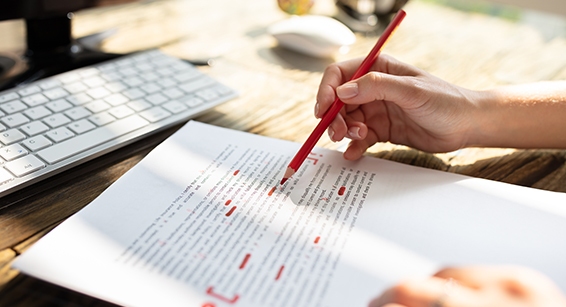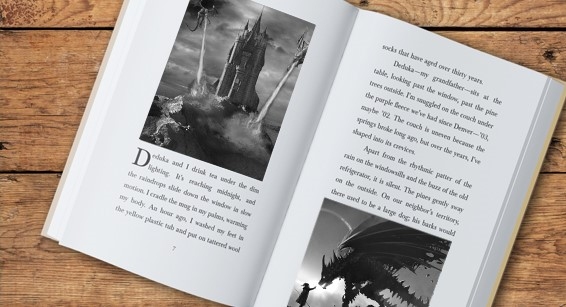 Interior Graphics
Enhance your book with more visual trappings that can aid in expressing your content further such as graphs, charts, tables, and other images. Use the Interior Graphics Service to gain access to images that would suit your book's needs.
Hardback Upgrade
Glam up your book with our gloss or matte dust jackets or textile covers by signing up to our Hardback Upgrade Service. An elegant wrapping will make your book cover look far more elegant.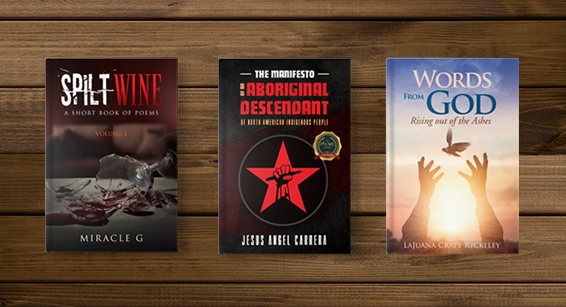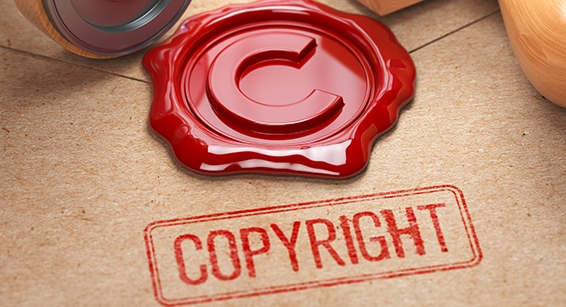 US Copyright Registration
We value your work's copyright welfare. US copyright registration is included in our add-on services to ensure you retain all the rights to your content once it's published. This service allows security against any possible copyright breach.
Cover and Interior Proofs
Writers Republic can send you the physical copy of cover and interior proofs. Simply ask us via email: there's need to complete or navigate through a complicated online form.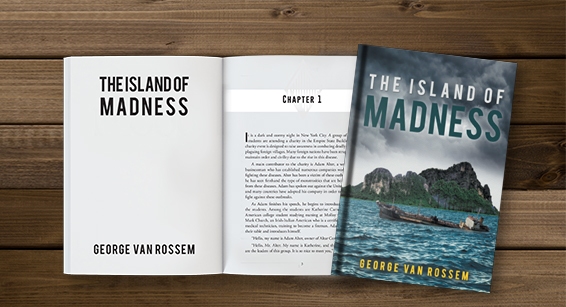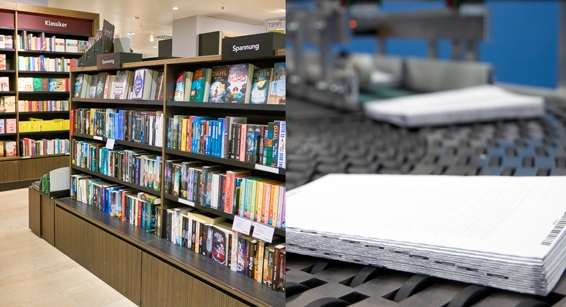 Book Returns Program
Our Book Returns Program allows bookshops or retailers to return copies of your book that were not sold. Give your local bookshops the chance to hoard your literary work for book display and the returnability option if ever the book remains unsold.
Formatting & Layout Service
For aesthetic purposes, it is important to format your book. A well-formatted and well-organized book makes for smooth, neat reading.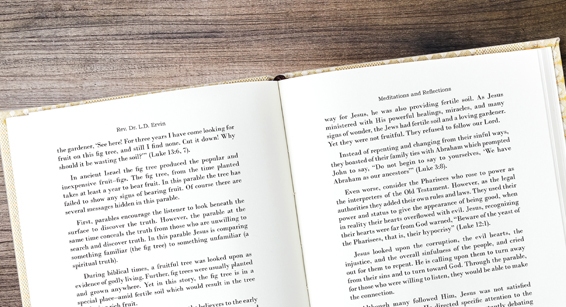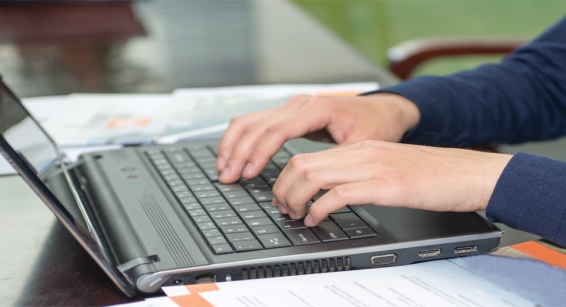 Data Entry
Our Data Entry service frees you from the burden of manually typing your manuscript. Let our team do it for you! Send in your manuscript material to have it converted into its digital format.