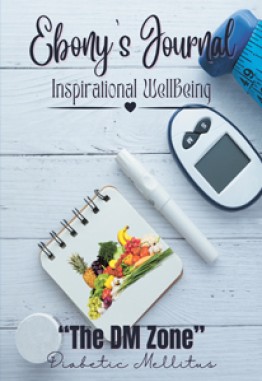 Ebony's Journal: Inspirational WellBeing, The DM Zone
Author:
Charisse Diggins
Item Summary
| | |
| --- | --- |
| No. of item(s): | |
| Total amount: | |
Diabetes & The Black Community (WWW)
Being "Black" in America is a constant struggle. With racism, financial instability, health disparities (especially centered around mental health), there is division amongst primary care for patients of color.
The health concern that this journal will be examining is Diabetes – and Diabetes in the African American Community. This disease has attempted to take hold of our community; has Big Pharma companies pockets exploding and with no end in sight.
As you review this journal and reflect on the positive affirmations, you will discover in-depth knowledge on how to track and log your blood sugar levels, exercising techniques, meal plans, and reminders of meditation efforts for stress levels. Also, you will learn tools to fight the enemy to inhabit a better quality of life.
This is a call to my brothers and sisters of color who fight this battle every day. You can overcome this killer called diabetes; do not feel defeated by the stigmatism of this disease.
United We Will stand against our common enemy "Diabetes"; Solidarity is our Strength, and WE WILL WIN!