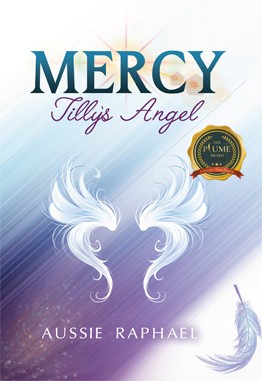 Mercy Tilly's Angel
Author:
Aussie Raphael
Item Summary
| | |
| --- | --- |
| No. of item(s): | |
| Total amount: | |
Tilly Marie Dutchess. A sorceress living in the elusive country of Mercy a couple thousand years after the third World War, Tilly serves the titular League of Sorcerers alongside her four best friends and her brothers.
With an upcoming election for the Captain of the League of Sorcerers, and a family secret that leaves Tilly and her loved ones in grave danger, she finds herself in a whirlwind. She fights against the odds that attempt to suppress her, has her heart stolen, and experiences the beauty and pain life has dealt to her.
A promise to keep those she loves safe. To be herself. And to rise against the odds.
Features & Details
Black & White
Pages: 654 | Trim Size: 5.5x8.5