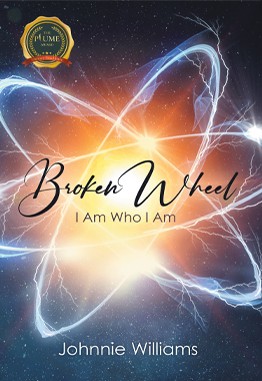 Broken Wheel – I Am Who I Am
Author:
Johnnie Williams
Item Summary
| | |
| --- | --- |
| No. of item(s): | |
| Total amount: | |
These past few years have taught me a lot about me. After finally hitting my stride, my old friend karma kicked me in the ass; hard enough to leave a lasting mark. I don't know if it's the poetry or the art of storytelling I love most, but I'm glad to have finally reached the climax of the trilogy, and who doesn't like a good climax?
I've worn many hats but being called a poet never crossed my mind. With that being said, I'm glad I dove in headfirst into something challenging because it turned out I enjoy it. They say never judge a book by its cover and you shouldn't, but if you did, this cover is amazing, ain't it. These poems are like Pringles, I bet you can't read just one. Go ahead, try me, and take a walk on the wild side. You just might like it!
After three renditions, it's time to move on to a new challenge. Like everything else in life, it's about moderation and I've spent an enormous amount of time writing. For as much as I love it, I love living more and being able enjoying the things I've I been blessed with. That and I got other stuff I wanna do.
Features & Details
Black & White
Pages: 104 | Trim Size: 6x9