With the Yuletide season just around the corner, you may want to get a head start on the gifts for your loved ones to avoid the Christmas rush. If some of your loved ones are readers, you would usually think that it is easy enough to get a gift for them.
However, you should remember that readers could be very picky about the books they read. Why don't you shake things up a bit, and buy them something different this Christmas?
Here is a holiday gift guide that will make things easier.
When it comes to enjoying a good book, one of the most important things to consider is your lighting options. Remember that reading a book requires you to focus your eyes. However, if you read in a badly lit area, you will be putting a great deal of strain on your eyes.
If you do so for very long periods, there is a chance that you'll damage your eyes in the long run. Gift the bibliophile in your life with reading light. A reading light is an attachable light that provides bright yet not blinding illumination for readers.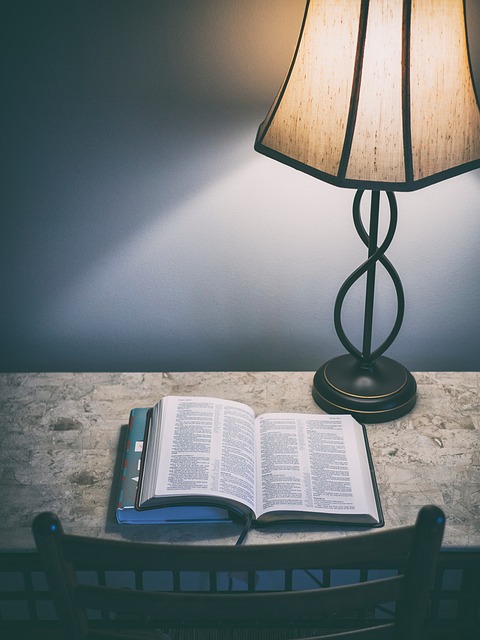 Image by StockSnap from Pixabay
While a majority of book lovers often hold on to the belief that printed books are the best, there are also some book lovers who believe that eBooks are the future. If your loved one is the latter, you could give them an eBook reader.
There are many types of eBook readers, such as the Amazon Kindle, Sony Reader, Barnes & Noble Nook, and the Kobo eReader just to name a few.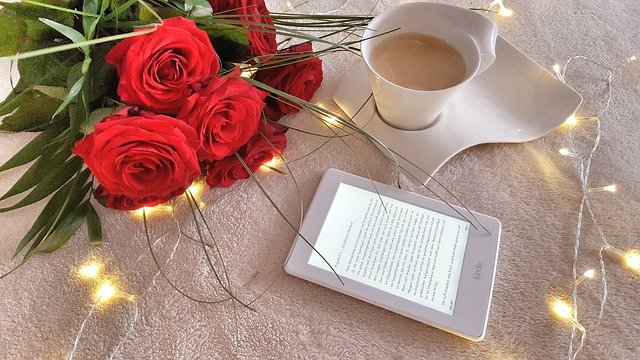 Image by katja512 from Pixabay
Literary-Inspired T-Shirts
Aside from reading materials, you could have T-shirts that have literary elements emblazoned on them. These elements could be quotes from a favorite author or famous lines of an iconic character.
If you want to make the T-shirts extra special, you should use your loved one's favorite font, just to give your gift an extra bit of character.
Specialized bookends are also a great gift for book lovers. While you could give them a pair of steel bookends, it is much more special and fun if you could have bookends custom-made for them.
The bookends could be made of various materials such as iron, wood, or plastic. What's important is that your specialized bookends have specific elements from your loved one's favorite books.
If your loved one has a vast collection of books, you could have a customized bookshelf made for them. Booklovers usually love to arrange their books on a bookshelf.
It is a very relaxing and satisfying feeling for a bibliophile. Make it extra special by personalizing the bookshelf, maybe paint it yourself or add some decorations that would remind your loved one it's from you.
If your loved one is a traditionalist and loves the feel of printed books, you should invest in a good-quality bookstand. These are a common sight in libraries and are meant to act as a rest for your books.
They take away the strain of having to hold the book. This is a great gift for readers who love to read for very long periods.
You could have a bookstand made by a skilled woodworker and have it inlaid with precious stones. This will make the bookstand look like a great gift, and will surely thrill the bibliophile in your life.
Personalized mugs for book lovers
If you want your loved one to think of you while he or she drinks a cup of coffee, you could gift them a personalized mug. The personalized mug could have a quote from one of your loved one's favorite authors or literary characters.
While the gift is not that expensive, it is a great way to show your special someone that you know his or her favorite author, and that a lot of thought went into the gift.
A Chance to self-publish a book

If your loved one is a reader and a writer and has written some pieces, you may want to surprise them with a chance to publish a book. This is an especially great gift for writers who already have a manuscript written.
It could be a bit tricky to help your loved one to publish a book if you don't have any experience publishing a book. And it is not that easy to get a publishing deal with a well-known traditional publisher.
This could be a frustrating ordeal even for already-established writers. Remember that traditional publishers are also very picky when it comes to choosing a book to publish. There is a chance that your loved one will have to wait a long time before he or she could get a publishing deal.
With the self-publishing way, your loved one could get a jump-start in their writing career and go after their dreams of becoming acclaimed authors sooner than the traditional way. With the self-publishing way, you and your loved ones could also have major control over how the book could be circulated. They could maybe even land a movie deal with their stories.
This is where self-publishing companies such as Writers Republic comes in handy. By working with Writers Republic, you will be given the best tips and assistance throughout the publishing process.
Conclusion
Avoid the stress of the Christmas rush when getting gifts for your loved ones. The price tag does not even have to matter. The fact that you gave careful thought to picking what you think is the best gift for them should give them the idea that they matter to you.
With this holiday gift guide, you will have the perfect ideas for gifts to give the bibliophile in your life or maybe be inspired to come up with your own special gift for them.