Take a step forward.
Turn your passion in writing
into breakthroughs!
Best Quality Guaranteed
Writers Republic values every effort of pursuing your craft. Thus we want to provide and guarantee you an absolute recognition through unbiased book reviews. A highly acclaimed book reviewers, U.S. Review of Books commits to the excellence in granting your book the distinctions and credibility amidst the rising competition.
The Plume Award seal imprinted on your work cover guarantees you a good impression amongst your potential readers, thus expanding your target demographic as it is being acknowledged through various marketing platforms or by word of mouth. U.S. Review of Books expresses a genuine evaluation that will make you stand out from the rest.
How it Works!
1. Request for a FREE Consultation
To start, kindly fill out our Online FREE Consultation form to speak with our Publishing Consultants.
2. Submit your manuscript
You can submit your manuscript for publishing after pre-publishing needs are settled.
3. Print approved proofs and previews
You can start printing your book once the Design Previews, Digital Previews, and Print Proofs are approved.
4.a Submission to US Review of Books
A copy of your book will then be submitted to US Review of Books for review.
Note: The USRB review takes around 4 weeks before a positive or negative feedback will be received from our end.
4.b Positive US Review of Books (4 weeks lead time)
Writers Republic will be providing diverse options of marketing and promotional platforms while the book review is ongoing.
5. Get book marketing and promotions
Writers Republic will be providing diverse options of marketing and promotional platforms while the book review is ongoing.
6. Free Book Cover Revision to Include USRB review excerpt
Writers Republic will affix the Plume Award seal to your book cover along with a review excerpt from the US Review of Books.
Get to know the Plume Award benefits!
Plume Award is geared with all-inclusive publishing materials to completely execute your desired marketing program. It is also equipped with online campaign support and grants you 100% rights over your work.
Your actual book will be delivered on time. Also, an e-book distribution service will be provided apart from the physical copy. A personalized post-publication service is to be performed upon your book's completion. This permits you full control over its customization. Our skilled professionals are within reach with our service. We also work to produce a premium edition of your book that can be distributed across the globe. Enjoy the sales you'll make with unlimited wholesale and retail availability.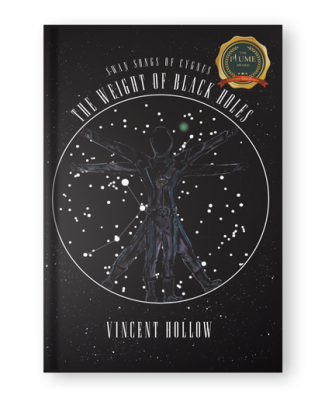 Hall of Awardees
Choose Writers Republic! Here's why:
Rapid procedure. No need to wait for years to get it approved and published. You can start right now by signing up with Writers Republic.
Reasonable prices. Exceptional publishing and marketing services at reasonable prices.
Convenient. You can now take your first step in publishing your book just by simply claiming your FREE road map to keep you guided.
Adequate choices. We lay an array of services that will cater to your book needs, including your own ideas you want to carry out. Talk with us and let's make it happen!
Great customer service. We value every author who works with our team. We have established a customer service hotline to settle a clear and smooth communication between both parties.