Pullman Seeks Government Help on eBook Piracy
Philip Pullman, alongside with Society of Author's frontline writers, seeks government help in suppressing online book piracy. SoA's complaint includes the prejudice it may cause against the author's exclusive rights, thus affecting the book's ability to be marketed as an author's source of livelihood.
In conjunction with the call for piracy abolition, a signed letter from Pullman, Hilary Mantel, Malorie Blackman, and Kazuo Ishiguro was addressed to Secretary Greg Clark to take measures to prevent the widespread online piracy of the authors' works.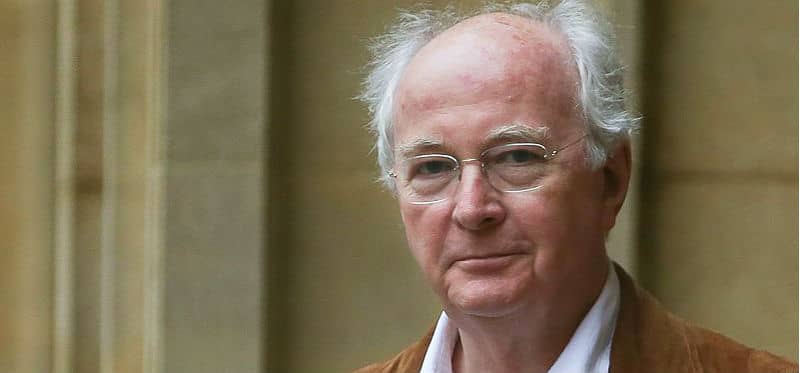 Here are the statements from the SoA president Philip Pullman and novelists Gillian Reynolds, Joanna Trollope, Joanne Harris, and other authors. They cited their concerns how a range of websites are illicitly offering free download of copies of books online:

"Online piracy of books, music, and other expressions of the human spirit needs to be properly understood: it's an offence against moral justice. It's the very opposite of freedom of speech, because it acts to prevent those who create beauty, knowledge, consolation or delight from earning even a modest living from their efforts. The law of copyright is one of the bastions of civilized living, but the acid rain of online piracy is slowly dissolving something we thought was set in stone. Surely it should be a fundamental duty of any decent government to defend the rights of those who help to create what civilization is."
"This will seriously affect both young authors just starting out and writers whose careers are nearing their end."
"What all these people who are used to having their music or their books for free don't realise is that there will be an end to creativity if there is no reward to it. There'll be no new music. No new writing. No new ideas or expressions of ideas. And piracy only helps hasten that dreary day."
"In a world in which most authors earn less than a living wage, book piracy threatens authors' livelihoods, as well as threatening diversity, small publishers and libraries and limiting choice for readers"
"The IPO will continue to work with authors, online market places and social media platforms to tackle this unacceptable behaviour, and agree ways of reducing this infringement."
Most illegal sites who offers downloadable e-books for free are not granted with copyright permissions from the authors, thus restraining the ability of authors to commercialize their work since online users are getting the books for free.
SoA's letter revealed that around four million e-books read online were pirated according to the research administered by Intellectual Property Office. The said public sites harnessing this copyright breach is easy to track down; however, the websites were not stated in the letter.
E-book piracy can harm writers and its readers because when the writers' publishing resources run short or they are held back from publishing their books for various reasons, the inventory for published works will deplete. The library service who pays for the authors and purchases their books will also be compromised.
UK's literary lineage is anchored with an outstanding and legalistic approach among the writers' scope of exclusive rights on their works, but this is unacceptably disrespected by online pirates that blatantly impinge on patented and legalized works by copying the authors' works and provide them for free to anyone.
The council and the members of SoA demand to take action in defeating online book piracy and providing dominant protection for authors' works, which is a product of one's expression and efforts.